Skip to Main Content
It looks like you're using Internet Explorer 11 or older. This website works best with modern browsers such as the latest versions of Chrome, Firefox, Safari, and Edge. If you continue with this browser, you may see unexpected results.
Find DVDs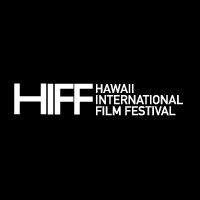 The Hawaiʻi International Film Festival runs from October 30-November 9 on Oʻahu and November 13-16 on Hawaiʻi island and Kauaʻi. You can check out the schedule and the film descriptions on their website, hiff.org.
If you missed the Film Festival or you just can't wait, the UHWO Library has many films to offer. Try searching our catalog with these suggested subject headings:
You can also combine subject headings to find more specific films and DVDs, like Documentary Films + Hawaii. If you need assistance with searching, please stop by the Reference Desk or use our chat reference. We are more than happy to help!
Find Online Sources
Films on Demand

Films on Demand is a streaming video database. It provides access to licensed educational streaming videos on a variety of academic subjects. The UHWO Library subscribes to the Humanities & Social Sciences Collection.
Find websites and databases about film through the UHWO Library. Unless otherwise noted, all sites require a UHWO login and password.
JSTOR

The UHWO Library subscribes to multiple Arts & Sciences collection, as well the Language & Literature collection.
NZ On Screen

This link opens in a new window

NZ On Screen provides clips and full-length TV shows, film, and music videos that were made in New Zealand. There is also helpful background information, like producer names, etc. **No UH login required**
Project Muse

The Project MUSE Basic Research Collection is an interdisciplinary collection designed for institutions acquiring extensively in the humanities and social sciences and will search over 200 full text scholarly journals in fields including literature and criticism, history, the visual and performing arts, cultural studies, political science, gender studies, and economics.

ProQuest Dissertations and Theses

This database is the world's most comprehensive collection of dissertations and theses from around the world, spanning from 1743 to the present day and offering full text for graduate works added since 1997, along with selected full text for works written prior to 1997.

ʻUluʻulu Moving Image Archive of Hawaiʻi

ʻUluʻulu aims to perpetuate and share the rich moving image heritage of Hawaiʻi through the preservation of film and videotape related to the history and culture of Native Hawaiians and the people of Hawaiʻi. **No UH login required**
Hawai'i-Pacific Films from the Display
Boy

Call Number: DVD 2071

It's 1984, and Michael Jackson is king-even in Waihau Bay, New Zealand. Here we meet Boy, an 11-year-old who lives on a farm with his gran, a goat, and his younger brother, Rocky (who thinks he has magic powers). Shortly after Gran leaves for a week, Boy's father, Alamein, appears out of the blue. Having imagined a heroic version of his father during his absence, Boy comes face to face with the real version-an incompetent hoodlum who has returned to find a bag of money he buried years before.
Here is the list of DVDs that were on display at the Library: