Skip to Main Content
It looks like you're using Internet Explorer 11 or older. This website works best with modern browsers such as the latest versions of Chrome, Firefox, Safari, and Edge. If you continue with this browser, you may see unexpected results.
Red Hill Bulk Fuel Storage Facility
SUMMARY: In 2014, 27,000 gallons of jet fuel leaked from one of the fuel storage tanks at Red Hill in Moanalua. These storage tanks are the largest of its kind in the U.S. and sit only 100 feet above one of Oʻahu's main aquifers. The United States Navy is continuing to propose plans to mitigate and prevent future fuel leaks. This plan must be implemented by 2045. As of May 2021, there are reports of new leaks that released 1,000 gallons of jet fuel.
Books and media @ UHWO Library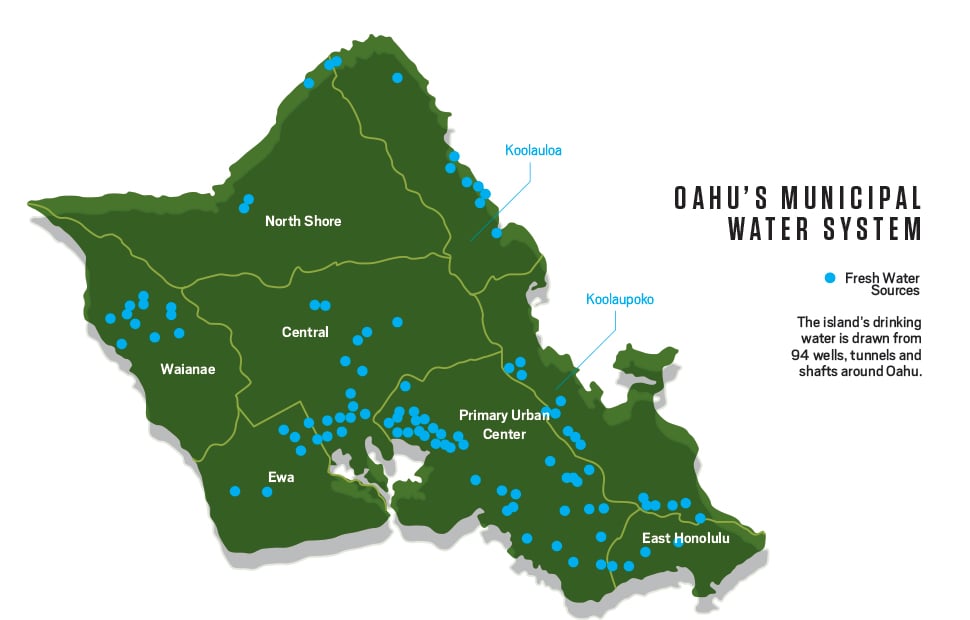 Source: Hawaiʻi Business Magazine
Use the library catalog to search for books and media in the UHWO Library. Examples of subject headings:
Database from the UHWO Library
Access limited to UHWO students, faculty, and staff
This issue is ongoing so you may not find peer-reviewed articles specific to Red Hill. You can try a general search for fuel tank leaks or aquifers and Hawaiʻi. Add "Red Hill" to narrow down your results.
Academic Search Complete

A large, multi-disciplinary collection of magazine, newspaper, and journal articles from EBSCO.

Environment Complete

Deep coverage in topics related to environment from EBSCO.

ScienceDirect

Includes scholarly publications from a wide range of disciplines, including physical sciences, health sciences, life sciences, and social sciences.